Awards
Natural Wellbeing Ltd (UK) has been awarded The Queen's Award for Enterprise.
We have been given the award for outstanding achievement in the International Trade category, delivering substantial commercial growth around the world.
The Queen's Award for Enterprise is the highest business accolade a UK company can receive and is recognised globally.
We are passionate about healthcare and have an award-winning range of innovative, high quality, solution-based brands and products. These include the VitPlus+ and Vertese® brands, which offer solutions to help consumers optimise and enjoy the health they deserve. The diverse product portfolio has been specifically designed to support the differing needs of males and females, and the young and old, both in the UK and overseas.
The Natural Wellbeing team have a wealth of experience in quality assurance, product development, and international regulatory and product registration, which has helped secure our, as a leading exporter of consumer-focused, high quality, efficacious health supplements.
. . .
Two awards from Medilink for Natural Wellbeing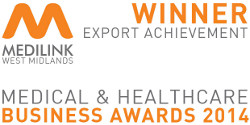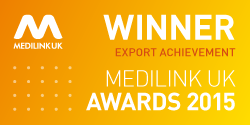 Medilink's West Midlands award for Export Achievement recognises The Group's contribution to the local community, and the National Award was a huge achievement given the stature and quality of the competition for this award.