VitPlus+ Supplements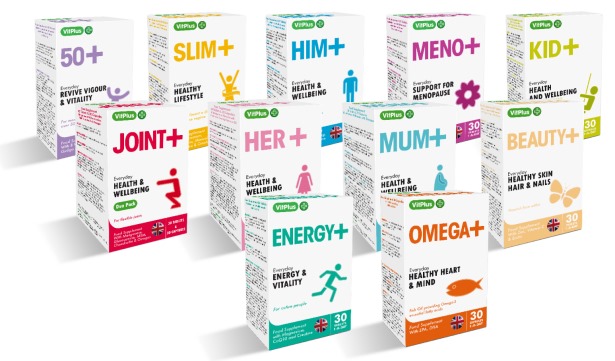 VitPlus+ is a United Kingdom manufactured lifestyle range of 11 products, targeting our most common needs at each stage of life.
VitPlus+ has been intelligently formulated by nutritionists with years of experience in promoting health and wellbeing.
The product range is high potency for maximum efficacy and each carton conveniently contains a complete 30 days' supply. With simple product names and icons it is easy for consumers to find the right products for their needs.